Opening of safes - Prague
Opening safes is a service that only the best locksmiths can handle. Prague and its surroundings.
A safe as part of the household
Safes are effective equipment for residential, commercial and industrial buildings. They are used for safe storage of valuables, such as not only jewellery, cash or rare artefacts, but also objects that are dangerous in themselves (weapons, chemicals, medicines). This is a special type of security device that everyone who has at least a minimal amount of valuable property should have in their home to prevent excessive losses in the event of a burglary.
Safes can be purchased in various sizes and material solutions with specific functional and protective elements. They can be directly visible and portable or firmly built into the structural solution of the object, or form part of common furniture equipment.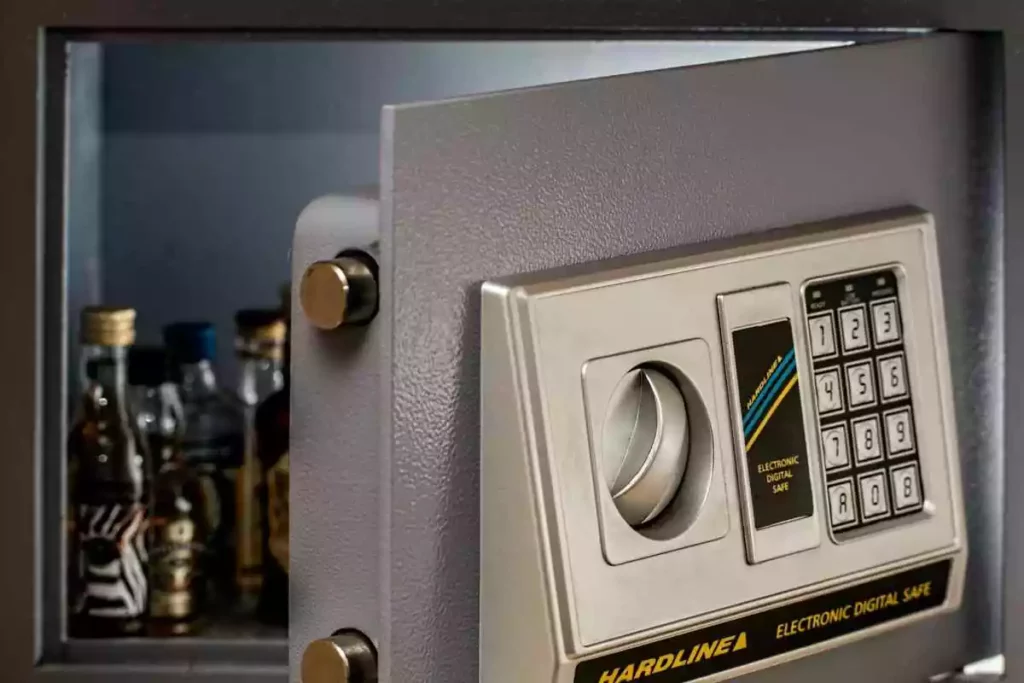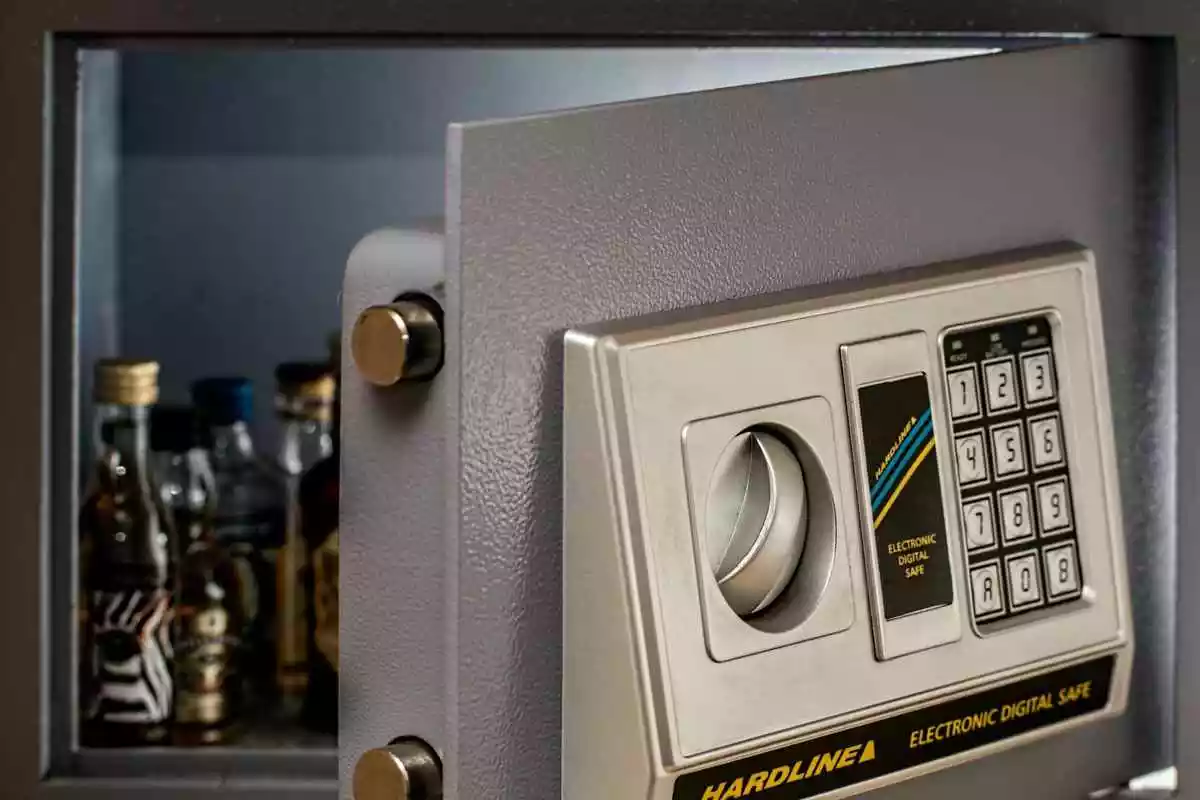 Locksmith Key in Prague carries out complete delivery and installation of safes according to the parameters specified by you. We also service safes of all brands and types. If you are choosing the right safe for your needs, you should familiarize yourself with the basic parameters and options that are currently on the market.
Safes according to application, purpose and design
The following categories of safes are recognized according to purpose:  
home safes – they are usually smaller in size and are intended for storing various small valuables or documents and weapons or cash

safes for weapons and ammunition – they tend to be equipped with better protective parameters in terms of construction, as they contain dangerous objects with a risk of ignition
safes for dangerous chemical substances – they are equipped as standard with special protection against intrusion, as they contain substances dangerous to health
archival safes – intended primarily for documents
data safes – they are usually fire-resistant, which ensures that the contents will not be damaged even in the event of a fire
The size and design solution define the way the safe is installed: (sejfu):
furniture – they tend to be larger and are placed directly in the space of the room like ordinary furniture (they can be firmly connected to the wall)
built into the wall – they are part of a vertical structure that limits intrusion from a side other than the front
built into the ground – they are similar to safes built into the wall

small safes – they are usually placed in other furniture (closets) or in dressing rooms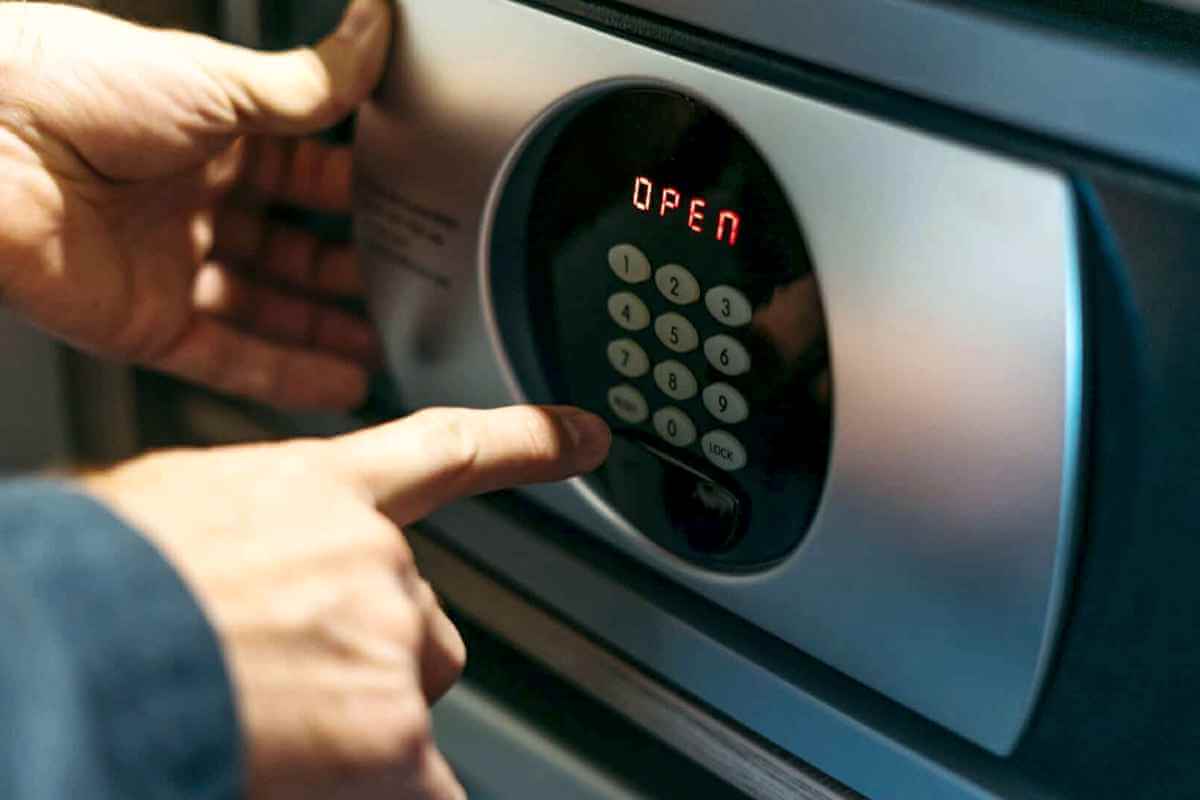 Locks and security elements of safes
In addition to the sturdy construction, locks and other elements are a key parameter of the safe's security. The following types are used as standard:
one key lock

mechanical combination lock

electronic combination lock

internal safes with their own security
It is possible to increase protection by combining the above options or by multiplying their application (use of two same or different types of locks). When choosing a suitable type of safe, orient yourself (according to the purpose) to the specific certification – 3 classes (levels) of protection are introduced for safes, with level 1 representing the lowest level of protection. When choosing a safe, it is better not to focus only on the price, it is often much better to buy a refurbished safe (i.e. a used safe that has been repaired to full functionality) than to buy a new one from a cheaper category. Call our locksmiths – we will be happy to advise you 🙂
When the safe cannot be opened, only emergency locksmiths can help you
When using a safe, it may happen that you fail to open it for some reason (some locks may also be timed for a limited number of attempts) – you lose the key or forget the code. In this case, do not try to open the safe yourself by force, but get the help of our technicians.
Thanks to modern tools and many years of experience, we will open your safe in the most gentle way possible. After opening, we can change the lock, make new keys, refurbish, repair the closing mechanism or set a new code so you can continue using the safe! Our experienced locksmiths, unlike some "experts", are able to return the safe to its original functional state after such an intervention. Locksmith emergency Prague for all types of safes.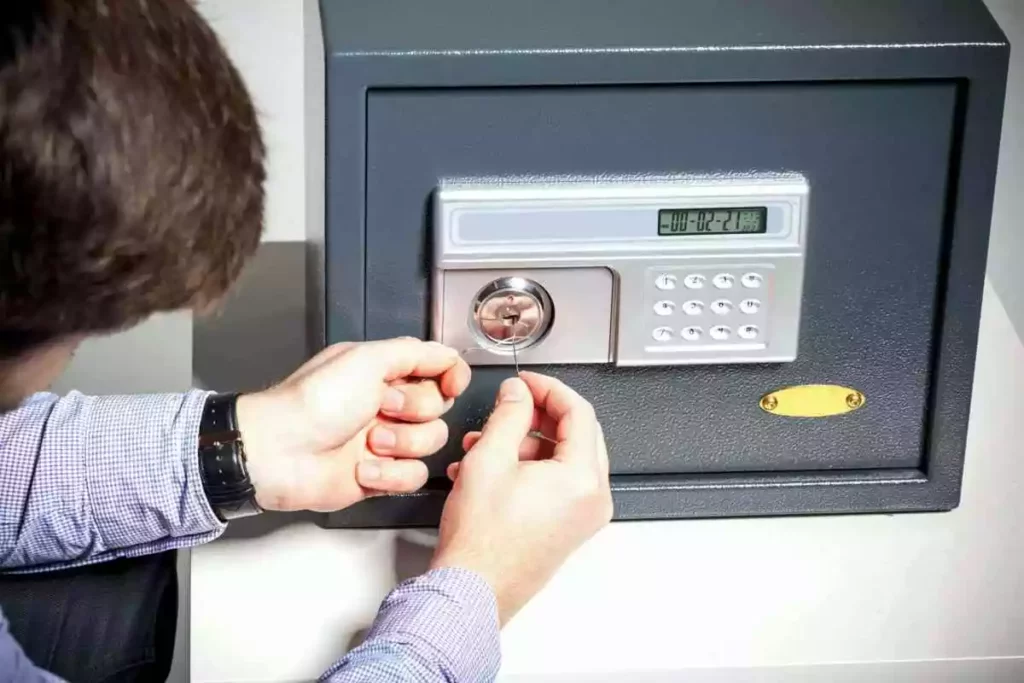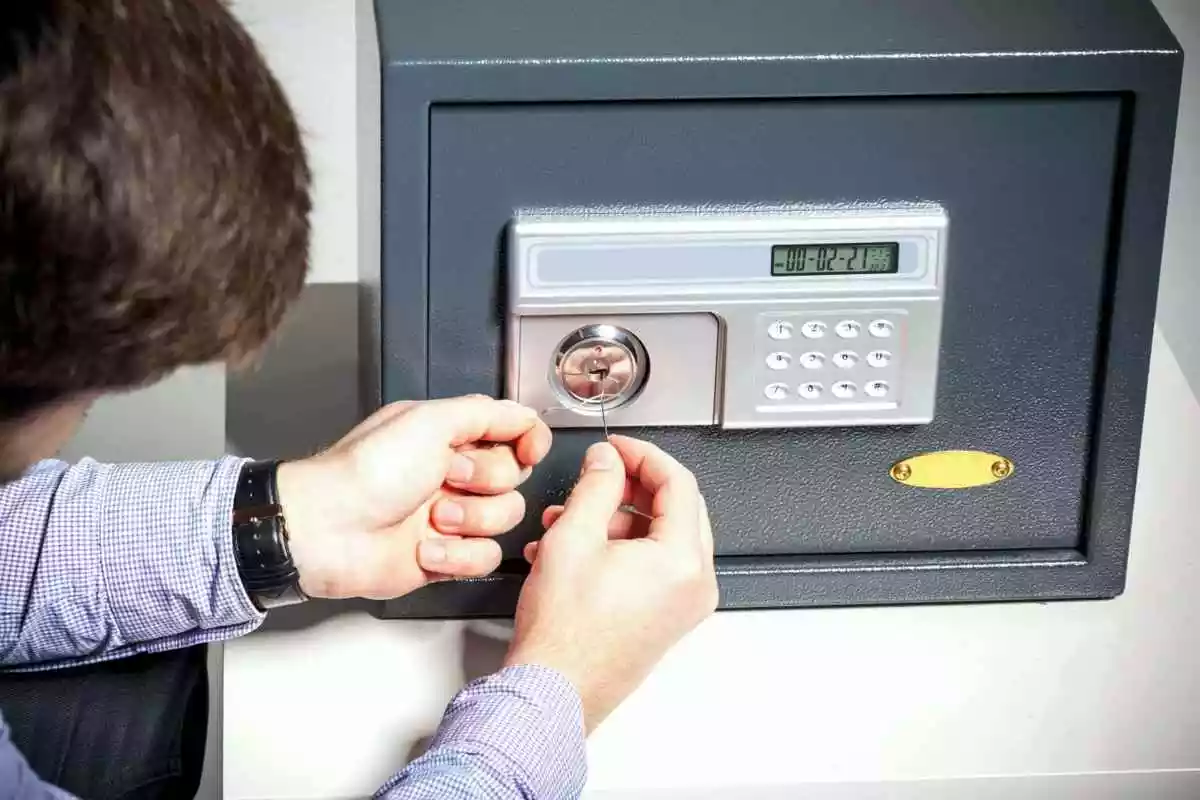 Opening of safes - Prague
We open safes in and around Prague. Key emergency locksmith service is available to you 24/7.